You know the nativity story… the virgin birth of Christ, in a manger (no room at the inn), angels proclaiming the birth of Jesus, shepherds coming to worship him, the magi coming to visit, King Herod wanting to kill the newborn Jesus, the escape to Egypt. Well, for my kids, the story apparently isn't rich enough already.
I shared a post a couple weeks back entitled, "Who is This Guy?", recounting Jenna's telling of the story (apparently King Herod not only wanted to find and kill baby Jesus, he wanted to EAT him as well)… well, the story has grown even more now, thanks to my son Jeffrey.
Apparently, when Mary and Joseph heard of King Herod and his baby-eating ways, they took baby Jesus and the animals to Egypt to escape. Via Jeep.
Check it out…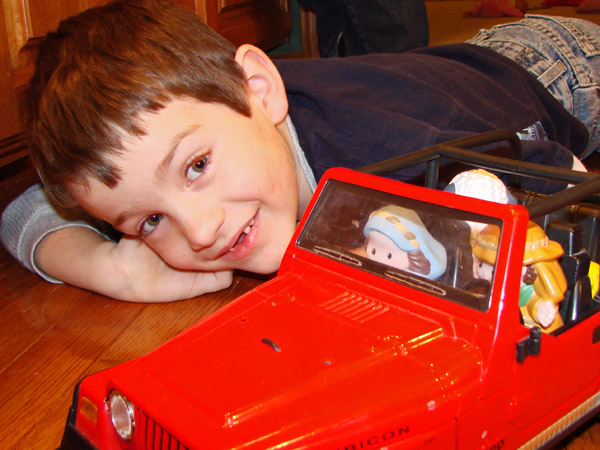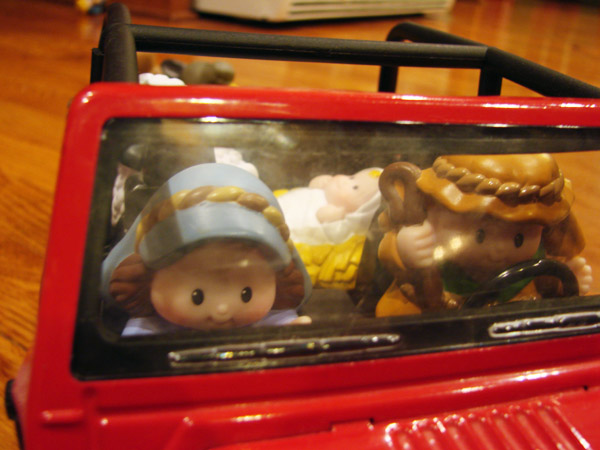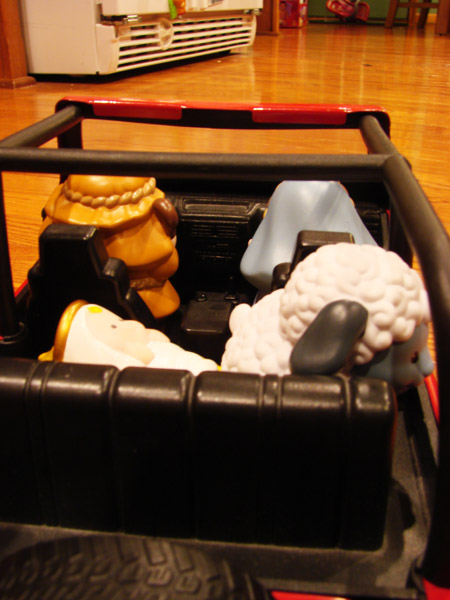 ---
Connect with me...










by


Share this post!













by