Wow. It's been over two months since I've posted anything here. Guess that makes me a pretty horrible blogger, huh?
I've got excuses, of course. Life has been eventful!
It started with Valentine's Day. Ever the romantic, I spent the entire day with Nancy. Granted, it's because she decided she REALLY wanted to spend some quality time with me… so much so that she slipped on an icy sidewalk and broke her right ankle to make sure I was home. We spent the next couple of days together getting treatment… and I spent the next several weeks realizing just how lost I would be without her. I am DEFINITELY not cut out to be a single parent!
Once Nancy got a bit more mobile as her ankle healed up, we had another big change in our lives… the addition of a new family member! Granted, this one has four legs… but I'm learning the puppies are almost as much work as kiddos. Jeffrey LOVES his new buddy Beasley. The girls… well… they both do too, but it's clear that there's not nearly the connection there right now that Jeffrey has with our puppy.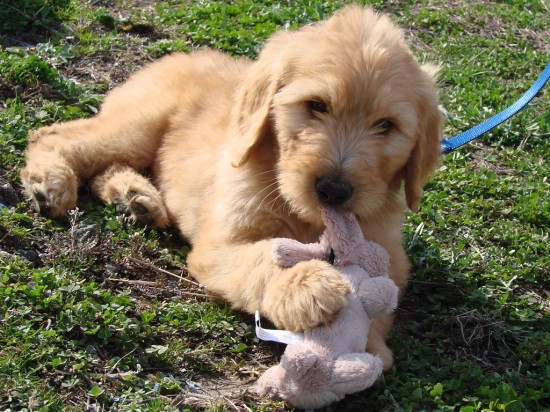 So that's the main things happening in the Stickley household right now. Hopefully I'll have more time for writing again soon!
---
Connect with me...










by


Share this post!













by