About the Author…
If you were to check my Twitter page, you'd find the following description:
Husband, Daddy, sports fan, Christ-follower, orphan-care advocate, outdoorsman… pressing on toward the goal for which God has called me heavenward in Christ.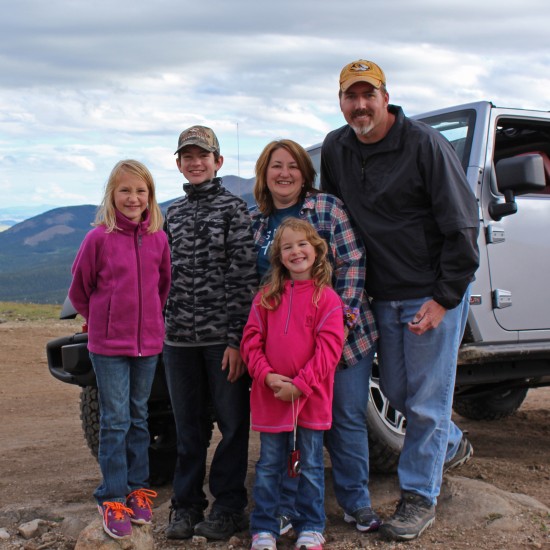 Husband / Daddy
Yes, I'm a family man. Nancy, my wife, is truly my better half. God brought us together through circumstances I would have never expected, and I can't imagine life without her. And our kids, Jeffrey, Jenna, and Allison? Amazing blessings. My life is better because of all of them.
Sports fan
Self-explanatory, but I'll elaborate a bit. I'm a lifetime Mizzou, Chiefs, and Royals fan. Yes, that means I'm accustomed to being let down, but hope springs eternal. There's always next year, and I believe that one day, before I die, I'll get a chance to celebrate a Final Four, National Title, Super Bowl, and a World Series.
Orphan-care advocate
My life has been forever changed by short-term missions work in the Dominican Republic and Guatemala. So many children that are barely surviving, let alone having much hope for a better tomorrow. I'm passionate about seeing this generation of Christians make a difference not only to ensure their physical care, but to bring them hope for eternity in Jesus.
Outdoorsman
I love nature. God's creative beauty amazes me, and that's where I want to be whenever I get the chance.
So that's the basics.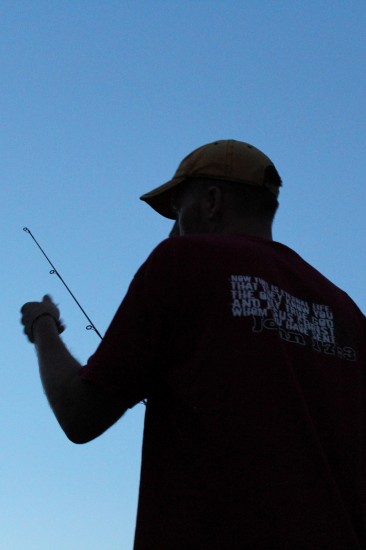 But the image to your right? I think it pretty well sums up what my main purpose in life is intended to be.
A fisherman… a Biblical one.
See the Scripture on the back of my shirt?
John 17:3
Now this is eternal life: that they know you the only true God and Jesus Christ whom you have sent.
I believe that with everything that I am.
Jesus is the only hope this world has. And as one of His adopted kids, I am supposed to be about the family business.
Bringing hope. Sharing Jesus. Loving others as Jesus did, in a way that's wholly counter-cultural.
Sure, I stumble and fall (far more regularly than I'd like to admit)… but that's why this site is called "Toward the Goal".
And I'm gonna keep pressing on.
Blessings,
John Stickley