One of the best things about being a parent is sharing some of the fun things I did when I was younger with my kids. And winter is chock full off opportunities… sledding, building things in the snow, snow ball fights… so many great things to do with the kids.
Jeffrey and I took full advantage of today for this kind of stuff. We'd been working on a snow fort (maybe we'll finish that tomorrow), but the snow just wasn't quite right for that today, so we shifted gears and made use of the ginormous pile of snow I'd scooped to one side of the drive, digging a pretty decent sized snow cave. Here's the end result: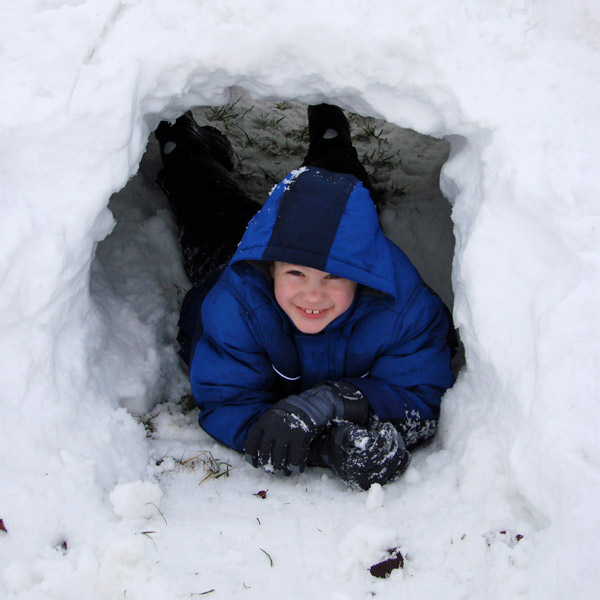 Memories were definitely made today.
---
Connect with me...










by


Share this post!













by