Just 1 Ministries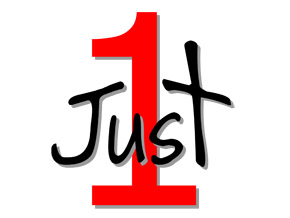 What are you willing to do to help "Just 1"?
Would you love just 1? Feed just 1?  Serve just 1?  Equip just 1?  Pray for just 1?  Adopt just 1?  Minister to just 1?  Sponsor just 1?  Teach just 1?  Rescue just 1?  Mentor just 1?  Provide for just 1?  Share Jesus with just 1?
In 2011, Nancy and I started "Just 1 Ministries", because we had a just 1 story.  We felt called to adopt a child, and we wanted to share our story with others as it developed. Further, we believed that God was calling us to help others with their just 1 stories as well. With our heart for orphans, both physical and spiritual, we wanted to reach out to others with like-minded hearts to impact just 1.
We had big dreams, big hopes, and big plans. We started with a partnership with Shane Sanderson, who founded Casa de Mi Padre, an orphanage in Guatemala. We had served with him on the mission field, and served with him for a time helping to get his child sponsorship program running. We helped Shane make a difference in the lives of a lot of kids. And he's still there, still loving them, still caring for them.
Toward the end of 2012, though, God closed the door to our some of our dreams by allowing our family to enter a season of trial. We handed the Casa de Mi Padre child sponsorship program off to others who are equally passionate about orphan care, and turned our focus to the needs God placed right in front of us. Ultimately, we decided that the fledgling dream was best off being put on the back burner for a while. Our love for orphans and orphan care still burn VERY strong. But "Just 1 Ministries" no longer exists; that's why just-1.org brought you here.
What does the future bring?
Honestly, we don't know.
But we're still here… still serving our local church and our community. Still doing what we can locally to make a difference.
And still believing that EVERYONE can make a difference in the life of "Just 1".
So go live your Just 1 story! Find your place of service to God, and impact someone's life. Bring a small taste of heaven to a friend, a family member, your community… whoever God places in your life.
Shine your light, and shine it brightly.
And be amazed at what our awesome God can do. Through you. Through "Just 1" faithful follower of Jesus.
Blessings,
John and Nancy Stickley